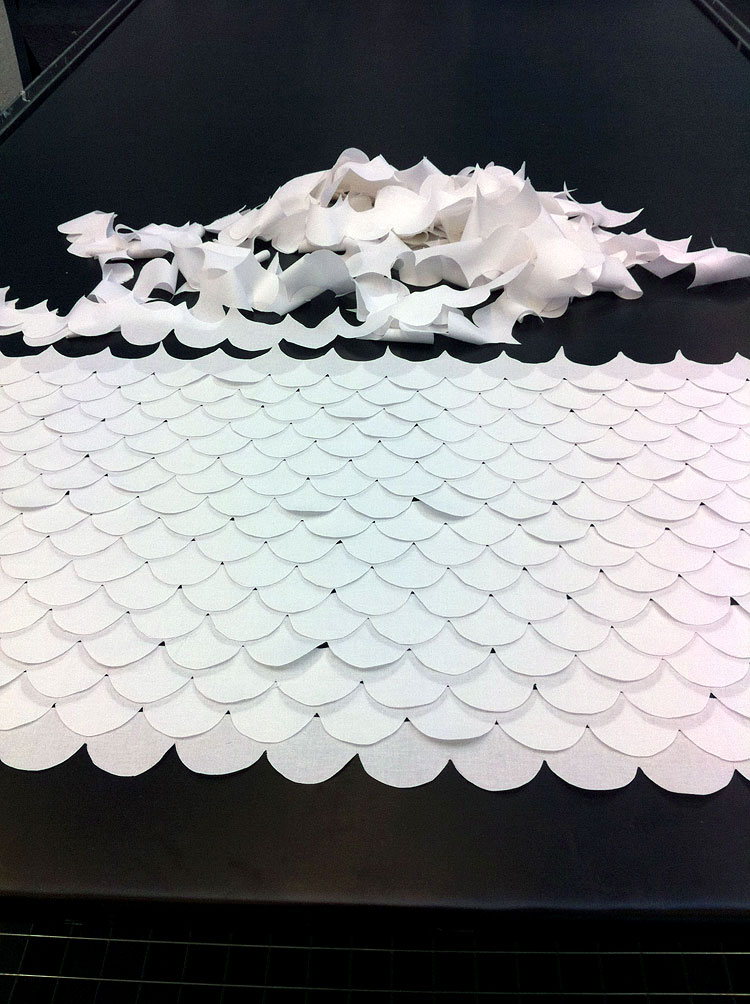 The ceiling forms a large part of the experience of a room, but is often a forgotten part – a tangle of ventilation pipes and electric cables, or covered with white sound-absorbing plates.
I've worked with ceilings. I want to give the room a new dimension, and reconquer the ceiling as the great ambience-creating surface it once was, through my experiments in textiles.
The function of the false ceiling is to hide mechanical installations and to absorb sound. This should be achieved in many ways.
I have focused on ambience and experiences – just look up.
Taket utgör en stor del av upplevelsen av ett rum, men är en ofta bortglömd del av den – ett trassel av ventilationsrör och elledningar eller täckt av vita ljudabsorberande plattor.
Jag har arbetat med tak. Genom olika experiment i textil vill jag ge rummet en ny dimension och återerövra taket som den stora stämningsskapande yta det en gång var.
Undertakets funktion är att dölja installationer och absorbera ljud. Det bör gå att åstadkomma på många sätt.
Jag har fokuserat på stämningar och upplevelser – lyft blicken bara.
Year of birth: 1985
Place of birth: Stockholm, Sweden
Phone: +46 (0) 737 01 87 21