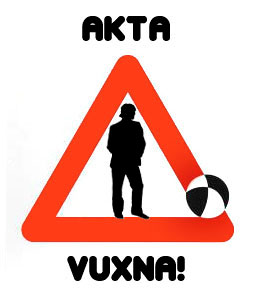 Today, we've built a culture where play is not a natural part of adult life, and where the world of children is largely isolated from the world of adults. We separate play and seriousness, the childlike from the adult. Are we missing anything in design for adults when we separate these worlds?
Children are in a learning process where they explore and fantasize. As a child, it is normal to think that everything is possible, and to live in the now with vitality and joy. In my work, I want to restore the games and playfulness that have been prioritized out of the everyday life of adults in order to make creation, exploration, joy, dreams, and ideas possible.
Vardagslek i vuxenvärlden
Vi har idag byggt upp en kultur där lek inte är en naturlig del av vuxnas liv och där barnets värld till stor del är isolerad från de vuxnas. Vi skiljer mellan lek och allvar, mellan barnsligt och vuxet. Finns det något vi går miste om i design till vuxna när vi skiljer dessa världar åt?
Barn är i en lärandeprocess där de utforskar och fantiserar. Som barn är det vanligt att tänka att allt är möjligt och att leva i nuet med livslust och glädje. Med mitt arbete vill jag återinföra den bortprioriterade leken och lekfullheten i vardagslivet hos vuxna för att möjliggöra för skapande, utforskande, glädje, drömmar och idéer.
Year of birth: 1981
Place of birth: Stockholm, Sweden
Phone: 073-7642535