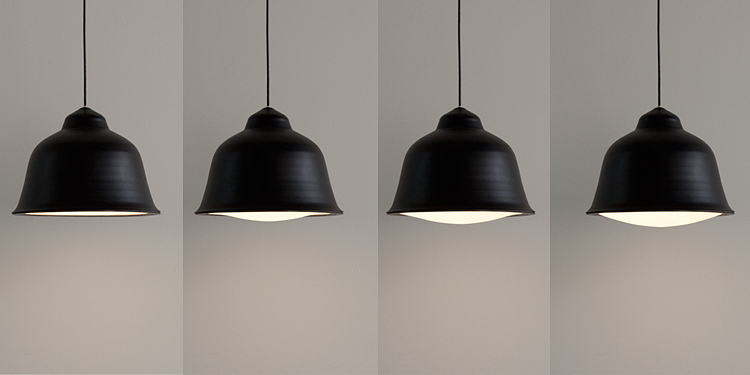 When I get someone to smile or remember a story, or when I manage to inspire someone through affecting them, I have achieved what I want to with my designs. By constantly questioning everyday objects and situations, I want to create new relations between observer and object.
The titel refers partle to the objects, partly to Roy Andersson's film You, The Living. In the film, Andersson not only wants to describe, but to explain 'normal' life – what we cry about, what we laugh about, and so on.
I have tried to use the same line of thought in my project – to naively, almost too explicitly, try to create a meeting between observer and object.
One way for observers to create their own stories in relation to the object. I want furniture to be inclusive, not exclusive, democratic more than elitist. The theme I chose is Life. Its simplicity is just what I'm searching for.
Ack, du levande
När jag kan få någon att le eller minnas en historia, när jag lyckas inspirera genom att beröra, har jag nått dit jag vill med min design. Genom att ständigt ifrågasätta vardagliga objekt och situationer vill jag skapa nya relationer mellan betraktare och objekt.
Titeln hänvisar dels till objekten, dels till Roy Anderssons film Du levande. Roy Andersson försöker i filmen inte bara att skildra utan också förtydliga det "vanliga" livet, det vi gråter av, skattar åt osv.
Jag har försökt använda samma tankegång i mitt projekt – att på ett naivt och nästan övertydligt sätt försöka skapa ett möte mellan betraktare och objekt.
Ett sätt för betraktaren att skapa sin egen historia i relation till objektet. Jag vill att möblerna ska vara inkluderande och inte exkluderande, folkliga mer än elitistiska. Temat jag valt är Liv. Det har i sin enkelhet just det jag letar efter.
Year of birth: 1984
Place of birth: Lund, Sweden
Phone: 0735023083