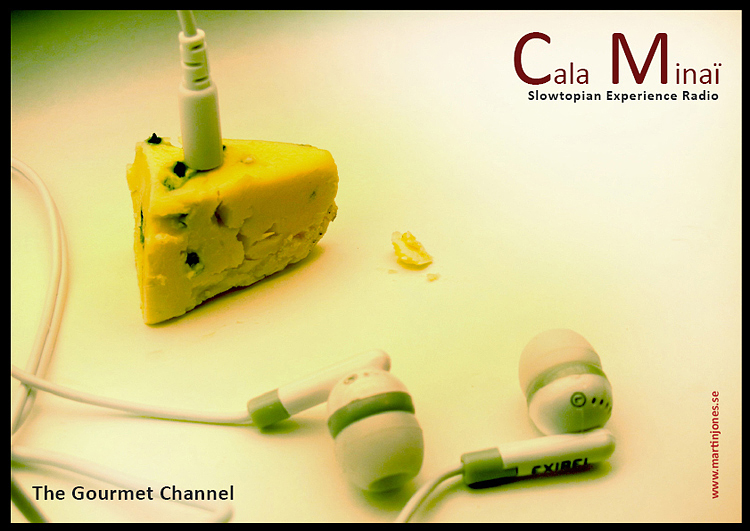 In his Master's project 'Cala Minaï – Slowtopian Experience Radio', Martin Jones has addressed the commonly perceived problem of lack of on-board train stimuli and the perception of the train journey being a pointless wait in a non-place. Martin has investigated how a train journey could serve as a possible platform for orchestrating immersive experiences, allowing the traveler to create a personal sphere in this public environment. He proposes a solution to counter the perceived boredom and annoyance of delays by offering stimulation by multi sensory entertainment, education, esthetics and escapism. By connecting the train journey to the passing local culture, the traveler and the journey intertwines into a single flow and the perceived waiting time is turned into valuable time – an experience of the local, without getting off the train. This project is inspired by the trend of transforming air travel transport service into transport entertainment. At the Konstfack Degree Exhibition, the visitors will form part of an investigation of how this concept could be fine tuned and launched.
Cala Minaï – Slowtopian Experience Radio
I sitt mastersprojekt "Cala Minaï – Slowtopian Experience Radio" har Martin Jones gett sig i kast med det allmänt uppfattade problemet med bristen på stimulans ombord på tåg och uppfattningen om att tågresan är en poänglös väntan på en ickeplats. Martin har undersökt hur tågresan kan tjäna som möjlig plattform att orkestrera fördjupade upplevelser på och låta resenären skapa en personlig sfär i denna offentliga miljö. Han föreslår en lösning för att motverka den upplevda tråkigheten och irritationen över förseningar genom att erbjuda stimulans i form av multisensorisk underhållning, undervisning, estetik och eskapism. Genom att sammankoppla tågresan med den förbipasserande lokala kulturen sammanflätas resenären och resan till ett enda flöde och den upplevda väntetiden förvandlas till värdefull tid – en upplevelse av det lokala utan att behöva kliva av tåget. Det här projektet är inspirerat av trenden att förvandla flygresor till transportunderhållning. Under Konstfacks Vårutställning kommer besökaren att ingå som en del i denna undersökning över hur konceptet kan fintrimmas och lanseras.
Year of birth: 1972
Place of birth: Göteborg, Sweden
Phone: +46(0)736-798255