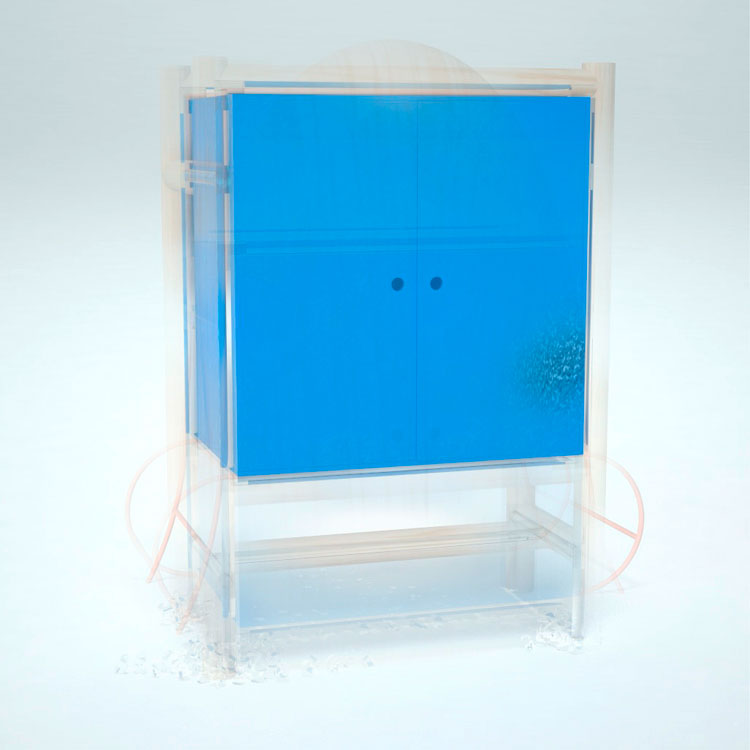 A furniture with a clear program, a clear function can be limiting.
In my method I've started with a furniture and set it's program aside in order to widen my search field when i then tweaked it.
I've seen the concepts function, percieved function and material function as values which are able to increase or decrease.
The furniture's network of components has been allowed to be unstable; to later form a whole and become stable again – the program is allowed back, but with a new form.
En möbel som har ett tydligt program, en tydlig funktion kan vara begränsande.
I min metod har jag utgått från en möbel och förbisett dess program för att vidga mitt sökfält när jag har gjort om den.
Jag har sett begreppen funktion, upplevd funktion och materiell funktion som värden som går att höja och sänka.
Möbelns nätverk av komponenter har tillåtits bli instabilt för en stund, för att sedan åter forma en helhet och bli stabilt igen – programmet får komma tillbaka men med en ny gestaltning.
Year of birth: 1986
Place of birth: Stockholm, Sweden
Phone: 0708 79 45 56