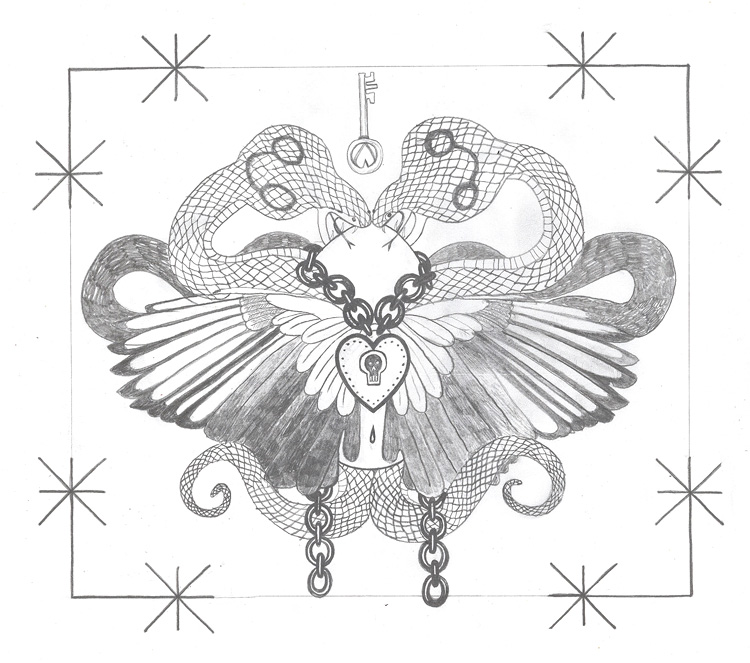 We´re like magpies, you and I, picking up anything that shines.
The sun may catch our eyes but they will never catch us now.
In my idiom, I am trying to capture and interpret a wish, a desire, a dream inside me, and – if I'm lucky – inside someone else. With the help of symbolism, I get inspiration from the worlds of animals and mythology. Here, I seek my own way in the balance between function and personal artistic expression. To choose and compose materials and colours with care and thoughtfuless, in order to try to create a living object with the force of attraction between it and the viewer.
MAGPIES
I mitt formspråk försöker jag att fånga och tyda en önskan, en vilja, en dröm i mig själv, och kanske om jag har tur, hos någon annan. Med hjälp av symbolik hämtar jag inspiration i djurens värld och i mytologin. Här söker jag min egen väg i balansgången mellan funktion och ett personligt konstnärligt uttryck. Att med noggrannhet och eftertänksamhet välja och komponera material och färger, för att  försöka skapa ett levande objekt med en dragningskraft mellan sig och sin betraktare.
Year of birth: 1983
Place of birth: Stockholm, Sweden
Phone: 0707907069